Details

March 11, 2020
12:00-1:00PM
Vessel Charter Market in the Pacific Northwest – Industry Growth – Selling Vessels into Charter
CPYB Certified & Apprentices Only - 3 Recertification Credits
Moderated by Larry Thompson, CPYB, CAC, BCYBA
Topics To Be Covered:
Vessel Charter Market in the Pacific Northwest
Industry Growth Opportunities – Selling Vessels into Charter
Insurance – Liability – Weather Systems and the Impact on the Charter Market
Charter Captain's Perspective
---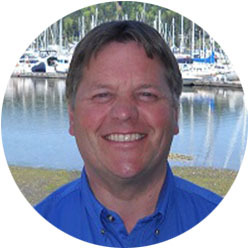 Larry Thompson, CPYB, CAC, BCYBA
Owner, Arbutus Coast Yachts Ltd.
Larry started in the Marine Business in 1997. His Brokerage Career began in 2008 and he became a CPYB in 2012. He has been on the CPYB Certification Advisory Committee since 2016. Larry and his partner Kelly opened Arbutus Coast Yachts Ltd. in 2014 and currently operate several offices on Vancouver Island, BC. Larry is a passionate supporter of the Marine Industry and the Brokerage Community.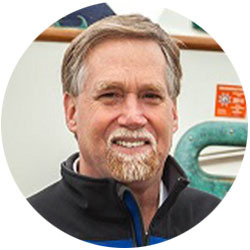 Tim Hoving, CPYB, NYBA (Board of Directors)
US Coast Guard Merchant Marine Officer
100 Gross Ton
Tim is a life-long boater. He enjoys teaching, hands-on instructing and finding just the right boat for his clients. He has boated extensively in the San Juan & Gulf Islands. Tim has Captained vessels to Alaska, Hawaii and toured the Caribbean.
Ross Tennant, Owner, NW Explorations, Bellingham, WA, Sidney, BC
Ross & Evie Tennant own Charter & Service operations in Bellingham, WA & Sidney, BC. The both love the boating industry & strive to offer the best charter experience available in the PNW. NW Explorations is a full service operation with over 30 dedicated team members. They recently expanded to develop the charter experience in Canada opening a new charter office in Port Sidney Marina and a Service Center in the Canoe Cove Marina in Sidney, BC.

Register Now
2020-03-11
2020-03-11 13:00:00
America/Detroit
Vessel Charter Market in the Pacific Northwest – Industry Growth – Selling Vessels into Charter
Topics To Be Covered:Vessel Charter Market in the Pacific NorthwestIndustry Growth Opportunities – Selling Vessels into CharterInsurance – Liability – Weather Systems and the Impact on the Charter MarketCharter Captain's Perspective Larry Thompson, CPYB, CAC, BCYBA Owner, Arbutus Coast Yachts Ltd. Larry started in the Marine Business in 1997. His Brokerage Career began in 2008 and he became a CPYB in 2012. He has been on the CPYB Certification Advisory Committee since 2016. Larry and his partner Kelly opened Arbutus Coast Yachts Ltd. in 2014 and currently operate several offices on Vancouver Island, BC. Larry is a passionate supporter of the Marine Industry and the Brokerage Community. Tim Hoving, CPYB, NYBA (Board of Directors) US Coast Guard Merchant Marine Officer 100 Gross Ton Tim is a life-long boater. He enjoys teaching, hands-on instructing and finding just the right boat for his clients. He has boated extensively in the San Juan & Gulf Islands. Tim has Captained vessels to Alaska, Hawaii and toured the Caribbean. Ross Tennant, Owner, NW Explorations, Bellingham, WA, Sidney, BC Ross & Evie Tennant own Charter & Service operations in Bellingham, WA & Sidney, BC. The both love the boating industry & strive to offer the best charter experience available in the PNW. NW Explorations is a full service operation with over 30 dedicated team members. They recently expanded to develop the charter experience in Canada opening a new charter office in Port Sidney Marina and a Service Center in the Canoe Cove Marina in Sidney, BC.Register Now
Moderated by Larry Thompson, CPYB, CAC, BCYBA